How do I get a permit to build a boat house?
All permit forms may be found in the FORMS section of this website. Each form will detail the information that is needed to accompany it for processing. Completed forms and supporting documents should be delivered to the AMWA offices either by mail or in person.
If I suspect something illegal at the lake, who do I call?
Different circumstances call for different answers to this question.
If you're on your pier and you hear your neighbors arguing and gunfire erupts, call 911. The professionals at the Henderson County Sheriff's Department will be dispatched immediately.
If you've noticed an abandoned boat moored on the lake, contact the AMWA Lake Patrol Officer at 903-203-8501. He will determine the owner and reason for the abandonment and resolve it accordingly.
How do I calculate my annual AMWA fees?
A fee schedule is included in the HOW WE DO IT section of this website. Fees are assessed annually in April and are due by the end of June of the same year.
Can my family shoot fireworks from our pier on July 4th?
NOT ON AMWA PROPERTY. PERIOD.
While this has often gone unheeded, it is illegal to shoot fireworks on the AMWA property surrounding Lake Athens (448' and below). You could receive a ticket and fine. Shooting fireworks on property above the 448' mark is controlled by the City or County, depending upon the location of your property. Rather than risk it, consider visiting the Fireworks at the Fisheries Center exhibition hosted by the City of Athens. It's free!
How do I control vegetation near my boat house?
For more information, please see our page devoted to Aquatic Vegetation Treatment.
How do I bring an issue or concern to the attention of the AMWA Board or Directors?
Many of your concerns may already be addressed on our website. For this reason, we ask that this be your first resource for information. If the item is not addressed on the site, please bring it to the attention of the AMWA staff. If they are unable to properly address the issue, it will be added to the agenda of the next scheduled Regular Session of the Board of Directors for discussion and, if necessary, action by the board. PLEASE NOTE: in order to be included on the posted agenda, all items must be submitted to AMWA staff on or before the first day of the month in which the meeting is to be held.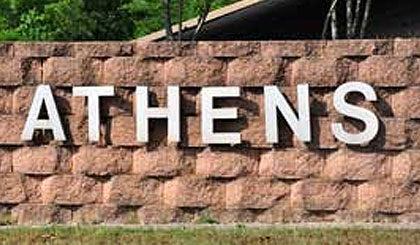 Visit the City of Athens website.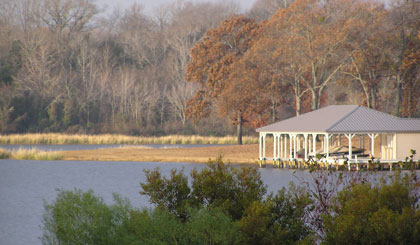 While most adults will understand the topics discussed within this blog, we've listed a few of the terms that will be discussed periodically...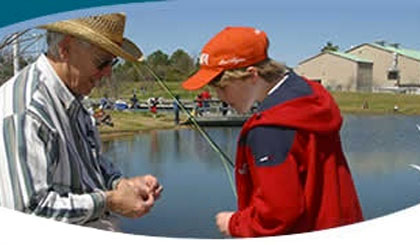 Texas Parks & Wildlife has released the state of the fisheries of Lake Athens. Please take a look.